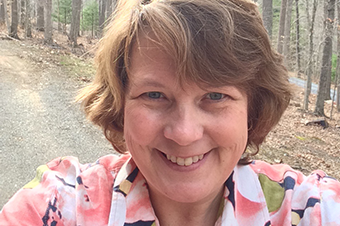 A native of Lexington, and graduate of Radford University in 1991, Leslie joined JF Brown Real Estate Services in 2012. Having previously worked with another firm, she has been in the Lexington real estate market for 14 years.
Leslie is a licensed Realtor who specializes in advertising, marketing and communications, the office technical and website applications, and is a certified "e-Pro" (total online proficiency in consumer "needs and wants").
She is very active on the Real Estate Board and serves, or has served, on numerous committees including the MLS (Multiple Listing Service), and Budget/Finance, Program. She is a past MLS Chair, Treasurer of the Board of Realtors, and was the 2009 Realtor of the Year. She brings vast real estate and technical experience to helping the clients of JF Brown Real Estate.
She enjoys her family, husband, two grand babies, music festivals, gardening, and spending summer time relaxing on the water.
Cell phone: (540) 570-6836
Office phone: (540) 464-1776
Fax: (540) 464-1775
leslie@jfbrownrealestate.com